https://eu.worx.com/wp-content/plugins/woocommerce-onpage/storage/cache/b33ab78d56998fe1f007de2e12a55790b043eff2.660x600.webp/WG183_01 (1).webphttps://worx.onpage.it/api/storage/b33ab78d56998fe1f007de2e12a55790b043eff2.png?name=WG183_01+%281%29.png
https://www.youtube-nocookie.com/embed/sJVUw-ge74M?rel=0&autoplay=1&control=0
Cordless grass trimmer 40V - tool only
The lightest, most efficient 40V trimmer with petrol-like power
Ultra lightweight, yet as powerful as a petrol trimmer, the new Worx WG183.9 grass trimmer features AutoFeed technology to release fresh line at every push of the start button. Its dual line cutting head with 33 cm capacity is ideal for large areas and stubborn weeds.
Lightweight, balanced design reduces muscle fatigue in case of prolonged use
The long straight shaft allows for extra reach with less walking
Dual line, 33 cm cutting swath for increased clearing capacity
The AutoFeed mechanism extends the cutting line as needed by simply releasing and reactivating the power switch
Compatible with all PowerShare batteries and chargers
https://www.youtube-nocookie.com/embed/sJVUw-ge74M?rel=0&autoplay=1&control=0
Key features
Long straight shaft
Cutting line as needed
33 cm cutting swath
Adjustable front handle
Rubberised handle
Technical specifications and Manual
Battery & Charger

Battery Type
Li-Ion
Basic specifications

Motor Type
Brushed
Brushcutter / Trimmer Head Type
Auto Feed
Performance

Power Voltage Supply
40 V Max
Edging Facility
1 Y/N
Weight & Dimensions

Product Length
1600

mm
Weight without Battery
2.2

Kg
Software updates and upgrades
Cutting

Cutting width
33 cm
In the box
1.65 mm/ 2x5.0 m spool WA0007 (1)
163*120*35 mm spool cap WA0216 (1)
auxiliary handle (1)
Safety guard (1)
Long straight shaft
Ensures extra reach with less walking and facilitates trimming under bushes and hedges with ease.
Cutting line as needed
As the line wears out, the AutoFeed mechanism elongates it with the release and reactivation of the power switch.
33 cm cutting swath
With dual line for faster grass trimming and stronger power with stubborn weeds.
Adjustable front handle
To adapt to any user's body size.
Rubberised handle
For a comfortable and non-slip grip of the tool.
Lorem ipsum dolor sit amet, consetetur sadipscing elitr, sed
Lorem ipsum dolor sit amet, consetetur sadipscing elitr, sed diam nonumy eirmod tempor invidunt ut labore et dolore magna aliquyam erat, sed diam voluptua. At vero eos et accusam et justo duo dolores et ea rebum. Stet
Lorem ipsum dolor sit amet, consetetur sadipscing elitr, sed
Lorem ipsum dolor sit amet, consetetur sadipscing elitr, sed diam nonumy eirmod tempor invidunt ut labore et dolore magna aliquyam erat, sed diam voluptua. At vero eos et accusam et justo duo dolores et ea rebum. Stet
Lorem ipsum dolor sit amet, consetetur sadipscing elitr, sed
Lorem ipsum dolor sit amet, consetetur sadipscing elitr, sed diam nonumy eirmod tempor invidunt ut labore et dolore magna aliquyam erat, sed diam voluptua. At vero eos et accusam et justo duo dolores et ea rebum. Stet


Lorem ipsum dolor sit amet, consetetur sadipscing elitr, sed
Lorem ipsum dolor sit amet, consetetur sadipscing elitr, sed diam nonumy eirmod tempor invidunt ut labore et dolore magna aliquyam erat, sed diam voluptua. At vero eos et accusam et justo duo dolores et ea rebum. Stet
Lorem ipsum dolor sit amet, consetetur sadipscing elitr, sed
Lorem ipsum dolor sit amet, consetetur sadipscing elitr, sed diam nonumy eirmod tempor invidunt ut labore et dolore magna aliquyam erat, sed diam voluptua. At vero eos et accusam et justo duo dolores et ea rebum. Stet Lorem ipsum dolor sit amet, consetetur sadipscing elitr, sed
Lorem ipsum dolor sit amet, consetetur sadipscing elitr, sed diam nonumy eirmod tempor invidunt ut labore et dolore magna aliquyam erat, sed diam voluptua. At vero eos et accusam et justo duo dolores et ea rebum. Stet Lorem ipsum dolor sit amet, consetetur sadipscing elitr, sed
Lorem ipsum dolor sit amet, consetetur sadipscing elitr, sed diam nonumy eirmod tempor invidunt ut labore et dolore magna aliquyam erat, sed diam voluptua. At vero eos et accusam et justo duo dolores et ea rebum. Stet
A game changer
"This rechargeable power cleaner is a game changer."

The Wall Street Journal, US
A game changer
"This rechargeable power cleaner is a game changer."

The Wall Street Journal, US
A game changer
"This rechargeable power cleaner is a game changer."

The Wall Street Journal, US
Compare products
Hydroshot

Voltage
Motor
Max pressure
Flow rate
Speed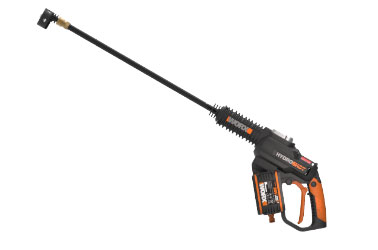 Hydroshot
WG630E
20V
Brushless
25
160-210 L/h
2