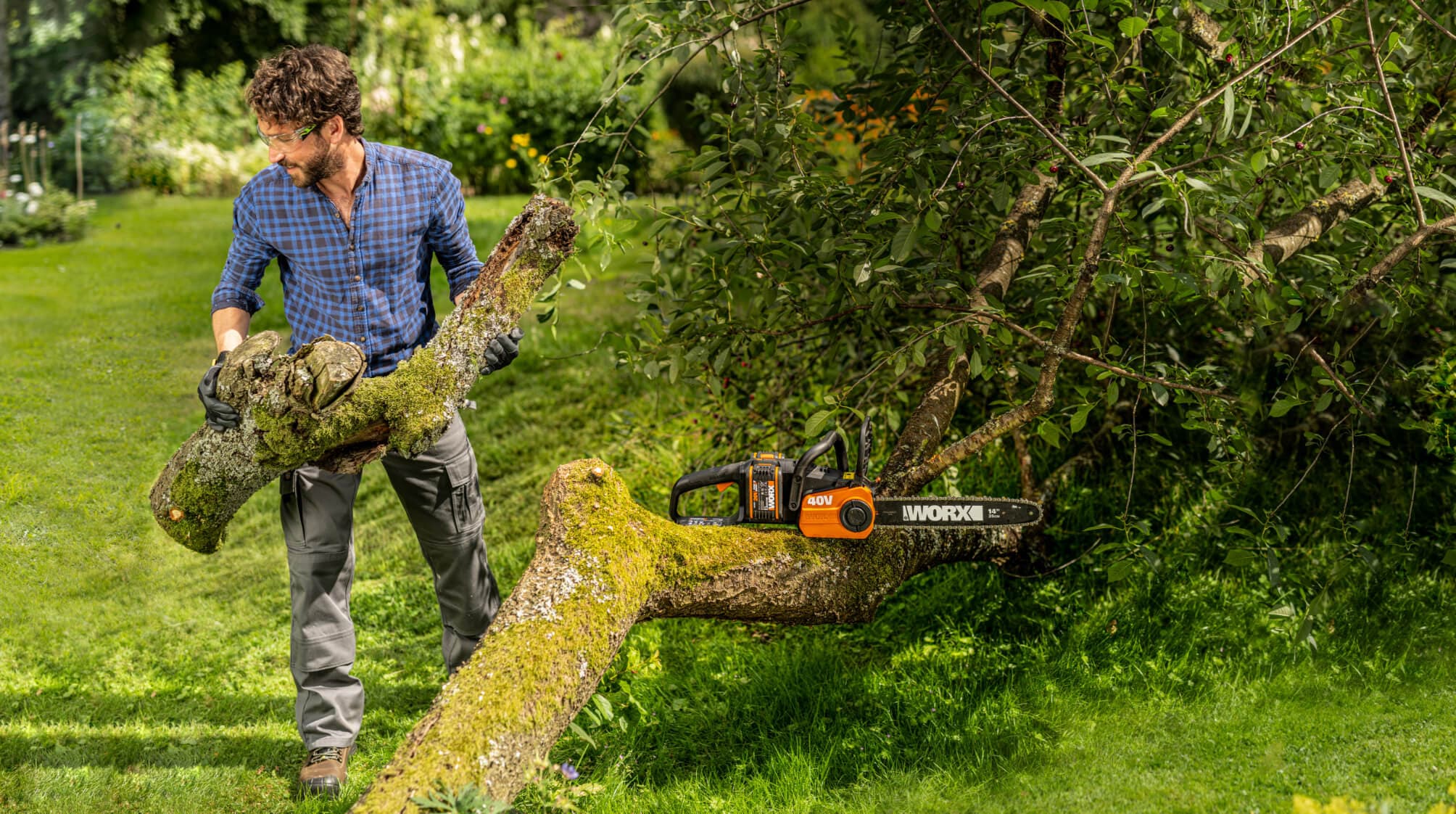 Chainsaws and pole saws
Click in the battery, and you're off and cutting
Once exclusive to lumberjacks and farmers, with the availability of cordless models, chainsaws have become a staple in the shed of homeowners. The best battery-powered chainsaws and pole saws offer a high power-to-weight ratio together with an easy-handling form factor.
High chain speed for fast, clean cuts
With auto-tensioning technology
The powerful brushless motor of the Worx Nitro 40V chainsaw drives the chain at 18m/s speed to cut hardwood with ease. The patented auto-tensioning automatically compensates chain stretch during operation without the need for manual tightening.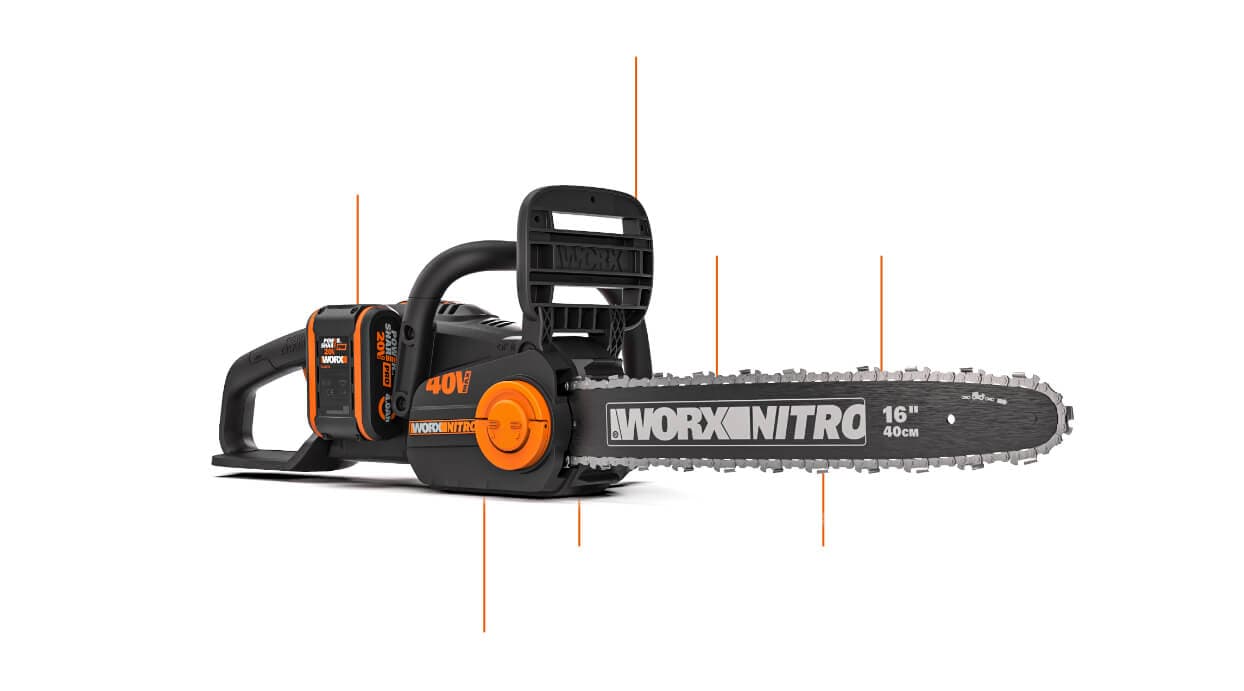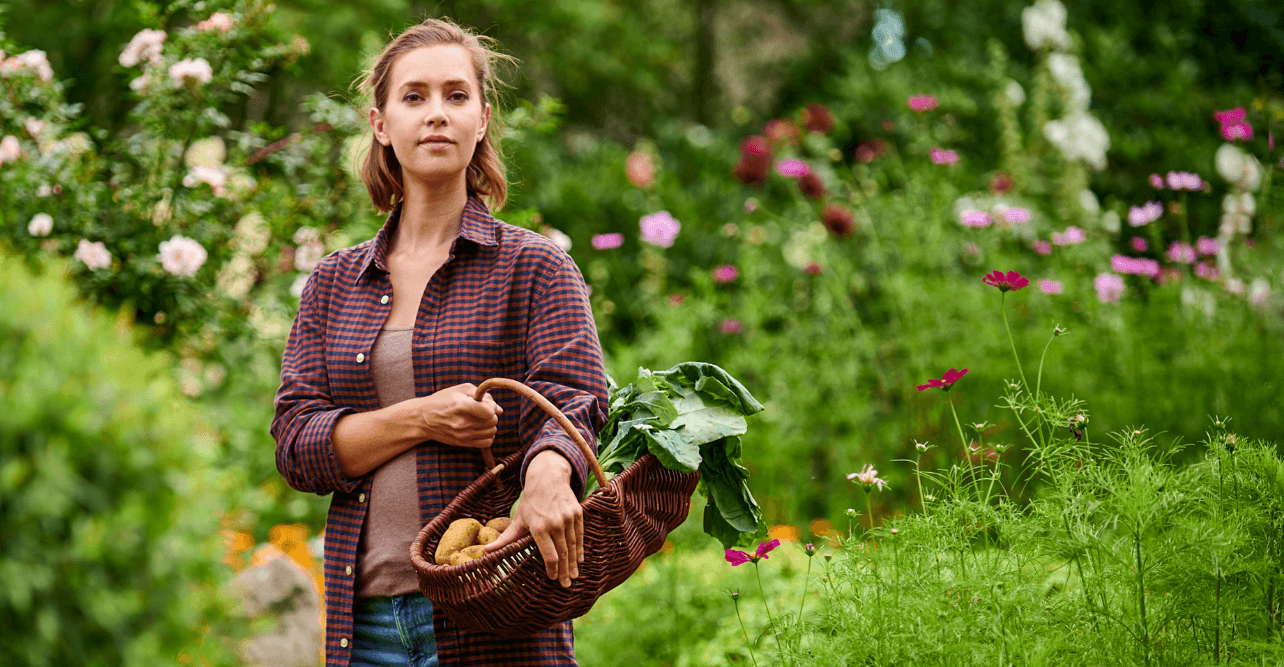 Taking care of the garden means much more than just keeping it tidy. We're collaborating with experts to give you advice on how to get the most out of your outdoor space. Stay tuned…
Discover more