https://eu.worx.com/wp-content/plugins/woocommerce-onpage/storage/cache/38725874541991bc995ee102884843b4df75c6b4.660x600.webp/WG163E-1 (1).webphttps://worx.onpage.it/api/storage/38725874541991bc995ee102884843b4df75c6b4.jpg?name=WG163E-1+%281%29.jpg
https://www.youtube-nocookie.com/embed/71-S6T7wBpY?rel=0&autoplay=1&control=0
Cordless grass trimmer 20V - tool only
Our best-selling cordless line trimmer now with on-demand line feed
Powerful and lightweight, the new Worx GT3 WG163.9 grass trimmer is a champion of ergonomics and versatility. Now featuring CommandFeed™ technology to deliver fresh line at the touch of a button. The trimmer converts to an in-line wheeled edger in seconds.
Patented Command Feed technology extends fresh line on the fly with the touch of a button
Instant conversion from grass trimmer to in-line wheeled edger
The cutting head is pivotable over 90° for trimming under outdoor furniture with ease
Fully adjustable to fit the operator's body size and ensure ergonomically comfortable working posture
Compatible with all PowerShare batteries and chargers
https://www.youtube-nocookie.com/embed/71-S6T7wBpY?rel=0&autoplay=1&control=0
Key features
Command feed line extension
Telescope aluminium shaft
Adjustable front handle
Pivoting cutting head
2 tools in one
Flower guard
Technical specifications and Manual
Battery & Charger

Battery Type
Li-Ion
Basic specifications

Motor Type
Brushed
Brushcutter / Trimmer Head Type
Command Feed
Performance

Power Voltage Supply
20 V Max
Edging Facility
1 Y/N
Weight & Dimensions

Product Length
1132

mm
Weight without Battery
33

Kg
Software updates and upgrades
Cutting

Cutting width
30 cm
In the box
1.65 mm/ 1x3.0 m spool WA0004 (1)
Edger wheel (1)
Safety guard (1)
Command feed line extension
Worx's patented technology extends the cutting line as needed, with the touch of a button.
Telescope aluminium shaft
To adjust the tool to the operator's body size.
Adjustable front handle
Allows the user to find the best ergonomic posture in order to minimise muscle strain during prolonged use.
Pivoting cutting head
Adjustable over a 90 ° range for easy trimming under low outdoor furniture, hedges and bushes.
2 tools in one
Easily converts to an in-line wheeled edger for a flawless finish along driveways and edges.
Flower guard
Prevents damage to flower beds and scratches on outdoor furniture.
Lorem ipsum dolor sit amet, consetetur sadipscing elitr, sed
Lorem ipsum dolor sit amet, consetetur sadipscing elitr, sed diam nonumy eirmod tempor invidunt ut labore et dolore magna aliquyam erat, sed diam voluptua. At vero eos et accusam et justo duo dolores et ea rebum. Stet
Lorem ipsum dolor sit amet, consetetur sadipscing elitr, sed
Lorem ipsum dolor sit amet, consetetur sadipscing elitr, sed diam nonumy eirmod tempor invidunt ut labore et dolore magna aliquyam erat, sed diam voluptua. At vero eos et accusam et justo duo dolores et ea rebum. Stet
Lorem ipsum dolor sit amet, consetetur sadipscing elitr, sed
Lorem ipsum dolor sit amet, consetetur sadipscing elitr, sed diam nonumy eirmod tempor invidunt ut labore et dolore magna aliquyam erat, sed diam voluptua. At vero eos et accusam et justo duo dolores et ea rebum. Stet


Lorem ipsum dolor sit amet, consetetur sadipscing elitr, sed
Lorem ipsum dolor sit amet, consetetur sadipscing elitr, sed diam nonumy eirmod tempor invidunt ut labore et dolore magna aliquyam erat, sed diam voluptua. At vero eos et accusam et justo duo dolores et ea rebum. Stet
Lorem ipsum dolor sit amet, consetetur sadipscing elitr, sed
Lorem ipsum dolor sit amet, consetetur sadipscing elitr, sed diam nonumy eirmod tempor invidunt ut labore et dolore magna aliquyam erat, sed diam voluptua. At vero eos et accusam et justo duo dolores et ea rebum. Stet Lorem ipsum dolor sit amet, consetetur sadipscing elitr, sed
Lorem ipsum dolor sit amet, consetetur sadipscing elitr, sed diam nonumy eirmod tempor invidunt ut labore et dolore magna aliquyam erat, sed diam voluptua. At vero eos et accusam et justo duo dolores et ea rebum. Stet Lorem ipsum dolor sit amet, consetetur sadipscing elitr, sed
Lorem ipsum dolor sit amet, consetetur sadipscing elitr, sed diam nonumy eirmod tempor invidunt ut labore et dolore magna aliquyam erat, sed diam voluptua. At vero eos et accusam et justo duo dolores et ea rebum. Stet
A game changer
"This rechargeable power cleaner is a game changer."

The Wall Street Journal, US
A game changer
"This rechargeable power cleaner is a game changer."

The Wall Street Journal, US
A game changer
"This rechargeable power cleaner is a game changer."

The Wall Street Journal, US
Compare products
Hydroshot

Voltage
Motor
Max pressure
Flow rate
Speed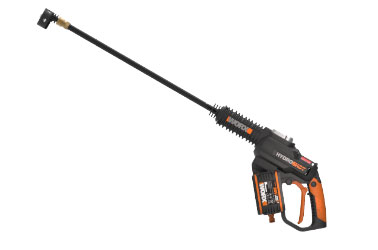 Hydroshot
WG630E
20V
Brushless
25
160-210 L/h
2