https://eu.worx.com/wp-content/plugins/woocommerce-onpage/storage/cache/ff1cc20cfe614d60619ea43f1f74fb5882111c89.660x600.webp/WG749E-1 (1).webphttps://worx.onpage.it/api/storage/ff1cc20cfe614d60619ea43f1f74fb5882111c89.jpg?name=WG749E-1+%281%29.jpg
https://www.youtube-nocookie.com/embed/kmsTJ9_6iYo?rel=0&autoplay=1&control=0
46 cm brushless self-propelled cordless lawn mower 40V - with batteries and charger
The power of petrol with the most features of any self-propelled mower in its class
Powered by a Worx-built brushless motor for increased power and extended runtime, the new WG749E 40V Nitro lawn mower is self-propelled for effortless operation. It features a 46 cm cutting blade and an easy-fold fully collapsible handle.
Variable speed, self-propelled rear-wheel drive system for effortless operation in large and sloped lawns
PowerShare twin batteries deliver 40V for petrol-like output power
The combination of high energy storage, high efficiency brushless motor and lightweight design enables extended runtime with up to 500m2 mowing on a single charge
The IntelliCut power-as-needed technology automatically increases torque with wet and deep grass, preventing the mower from getting bogged down and jamming
The handle is quickly adjustable to fit the operator's body size, and fully foldable for space-saving storage
https://www.youtube-nocookie.com/embed/kmsTJ9_6iYo?rel=0&autoplay=1&control=0
Key features
Super tough deck
IntelliCut technology
Dual clippings management mode
Quick handle adjust
55 litres bag capacity
Space saver storage
Brushless motor
Self-propelled drive
One-touch height adjust
The power of PowerShare
Lightweight construction
Technical specifications and Manual
Battery & Charger

Battery Type
Li-Ion
Battery Capacity
2x4.0 Ah Ah
Charge Time
2 hours
Low Battery Indicator
With battery indicator
No. of Batteries Per Pack
2
Basic specifications

Motor Type
Brushless
Cutting Blade Type
Plastic Blade
Mower Collection Capacity
55 L
Mower Propulsion Type
Self-propelled
Performance

Power Voltage Supply
40 V Max
Cutting Blade Size
46

/

Cutting Height Range
20

/

80

/
Weight & Dimensions

Weight with Battery
28.7 kg
Software updates and upgrades
In the box
20V 4.0 Ah PowerShare battery WA3014 (2)
mulching insert (1)
grass collection bag (1)
4A dual charger WA3883 (1)
Super tough deck
Made of high-tech polymer for extreme strength, yet with a way lower weight than steel decks. So durable that it's backed by a lifetime warranty.
IntelliCut technology
The electronically-controlled brushless motor delivers the torque as-needed: low for short grass to maximize runtime, or high for long, wet grass to prevent the blade from getting bogged down.
Dual clippings management mode
Mulching returns nitrogen-rich grass tips to the soil, while bagging is recommended for long cuts.
Quick handle adjust
To fit the user's height for ergonomic posture and comfortable operation.
55 litres bag capacity
The bigger the bag, the less time spent emptying it. The self-propelled drive system doesn't make you feel the extra weight.
Space saver storage
Easily foldable handle to conveniently store the mower vertically in your garage or shed.
Brushless motor
The Worx-built brushless motor delivers plenty of torque, doesn't overheat under heavy load and ensures a very long, maintenance-free life.
Self-propelled drive
Worx's speed-adjustable self-propelled drive makes your life easier on large lawns, and is just irreplaceable for mowing uphill.
One-touch height adjust
Adjusting the cutting height through the mowing season has never been easier.
The power of PowerShare
Twin PowerShare batteries for petrol-like output power.
Lorem ipsum dolor sit amet, consetetur sadipscing elitr, sed
Lorem ipsum dolor sit amet, consetetur sadipscing elitr, sed diam nonumy eirmod tempor invidunt ut labore et dolore magna aliquyam erat, sed diam voluptua. At vero eos et accusam et justo duo dolores et ea rebum. Stet
Lorem ipsum dolor sit amet, consetetur sadipscing elitr, sed
Lorem ipsum dolor sit amet, consetetur sadipscing elitr, sed diam nonumy eirmod tempor invidunt ut labore et dolore magna aliquyam erat, sed diam voluptua. At vero eos et accusam et justo duo dolores et ea rebum. Stet
Lorem ipsum dolor sit amet, consetetur sadipscing elitr, sed
Lorem ipsum dolor sit amet, consetetur sadipscing elitr, sed diam nonumy eirmod tempor invidunt ut labore et dolore magna aliquyam erat, sed diam voluptua. At vero eos et accusam et justo duo dolores et ea rebum. Stet


Lorem ipsum dolor sit amet, consetetur sadipscing elitr, sed
Lorem ipsum dolor sit amet, consetetur sadipscing elitr, sed diam nonumy eirmod tempor invidunt ut labore et dolore magna aliquyam erat, sed diam voluptua. At vero eos et accusam et justo duo dolores et ea rebum. Stet
Lorem ipsum dolor sit amet, consetetur sadipscing elitr, sed
Lorem ipsum dolor sit amet, consetetur sadipscing elitr, sed diam nonumy eirmod tempor invidunt ut labore et dolore magna aliquyam erat, sed diam voluptua. At vero eos et accusam et justo duo dolores et ea rebum. Stet Lorem ipsum dolor sit amet, consetetur sadipscing elitr, sed
Lorem ipsum dolor sit amet, consetetur sadipscing elitr, sed diam nonumy eirmod tempor invidunt ut labore et dolore magna aliquyam erat, sed diam voluptua. At vero eos et accusam et justo duo dolores et ea rebum. Stet Lorem ipsum dolor sit amet, consetetur sadipscing elitr, sed
Lorem ipsum dolor sit amet, consetetur sadipscing elitr, sed diam nonumy eirmod tempor invidunt ut labore et dolore magna aliquyam erat, sed diam voluptua. At vero eos et accusam et justo duo dolores et ea rebum. Stet
A game changer
"This rechargeable power cleaner is a game changer."

The Wall Street Journal, US
A game changer
"This rechargeable power cleaner is a game changer."

The Wall Street Journal, US
A game changer
"This rechargeable power cleaner is a game changer."

The Wall Street Journal, US
Compare products
Hydroshot

Voltage
Motor
Max pressure
Flow rate
Speed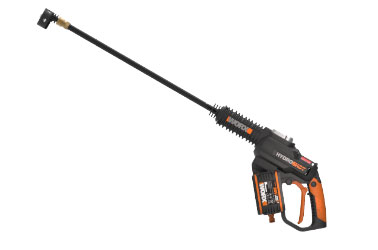 Hydroshot
WG630E
20V
Brushless
25
160-210 L/h
2