https://eu.worx.com/wp-content/plugins/woocommerce-onpage/storage/cache/45bda9b27f5af6a0fc30704c3b0f24f09ff0db4d.660x600.webp/WR130E_8.webphttps://worx.onpage.it/api/storage/45bda9b27f5af6a0fc30704c3b0f24f09ff0db4d.png?name=WR130E_8.png
Landroid S300
Worx's smallest robot mower comes with all the bells and whistles of its larger models, in a design that's perfectly optimised for small lawns.
Intelligent: Noesis™ cognitive auto-scheduling
Efficient: fast and agile, thanks to the patented AIA™ technology
Configurable: choose from five unique options
Versatile: its PowerShare battery fits all Worx cordless tools
Future-proof: automatic Over-the-Air software updates
Product description
The Worx Landroid S300 is small in size but big in features. Unlike other brands that force you to buy larger models to get extra features, it comes with the same features of its bigger brothers. No need to program: it automatically determines working cycles to the actual growth rate of your grass, taking in consideration local weather, grass species, soil type, water and nutrition supply and more. Like all other models in the Worx Landroid range, the S300 is configurable to individual needs with four unique options that include intelligent obstacle avoidance, anti-theft, temporary area exclusion, Wi-Fi extension. Wi-Fi connected, the S300 will get updated automatically as soon as software improvements and new features will become available.
Key features
Fast coverage of the area thanks to AIA™ navigation technology
Goes through narrow passages with ease, without any guiding wire
Auto-schedule automatically adapts working time to weather, grass species and soil type
Fully customizable to individual needs with four unique options
Multi-area management
Wi-Fi connected for automatic software updates
Save the Hedgehogs mode
Powered by PowerShare battery, shareable with all Worx cordless tools
Technical specifications and Manual
Battery & Charger

Battery Type
Li-Ion
Battery Capacity
2.0 Ah
Battery Technology
PowerShare
Weight & Dimensions

Product Width
361 mm
Product Depth
507 mm
Weight with Battery
8 kg
Product Height
205 mm
Basic specifications L

Recommended lawn size
300 m²
Maximum slope
35 %
Noise level
65 dB
Front Wheels
1
Rain sensor
1 Y/N
Safety

Lift sensor
1 Y/N
Tilt sensor
1 Y/N
Low inertia blades
1 Y/N
PIN code
1 Y/N
Lock system
1 Y/N
Alarm sound
1 Y/N
Software updates and upgrades

Over-the-Air
1 Y/N
Via USB
1 Y/N
User interface

Landroid app
1 Y/N
Built-in display
4-digit LED
Input
Keypad
Cutting

Cutting disc
3 pivoting razor blades
Cutting width
18 cm
Cutting height, adjustable
20

-

50

-

mm
Multi-zone management
1 Y/N
AIA™ intelligent navigation technology
1 Y/N
Noesis™ cognitive auto-scheduling
1 Y/N
Self-leveling blade disc
1 Y/N
Optional

ACS™ obstacle avoidance technology
1 Y/N
Off-Limits™ virtual fence
1 Y/N
Find My Landroid™ anti theft geo-fencing
1 Y/N
RadioLink™ Wi-Fi extender
1 Y/N
In the box
F. Screws for the charging station (7)
G. Pegs (130)
H. Power supply (1)
I. 100m boundary wire
J. 20V 2.0Ah PowerShare battery (1)
K. Boundary wire distance gauges (2)
L. Bertelsen ruler (1)
A. Worx Landroid S300 WR130E
B. Wire repair connectors (2)
C. Spare blades fits with screws (9)
D. Allen key (1)
E. Charging station (1)
Lorem ipsum dolor sit amet, consetetur sadipscing elitr, sed
Lorem ipsum dolor sit amet, consetetur sadipscing elitr, sed diam nonumy eirmod tempor invidunt ut labore et dolore magna aliquyam erat, sed diam voluptua. At vero eos et accusam et justo duo dolores et ea rebum. Stet
Lorem ipsum dolor sit amet, consetetur sadipscing elitr, sed
Lorem ipsum dolor sit amet, consetetur sadipscing elitr, sed diam nonumy eirmod tempor invidunt ut labore et dolore magna aliquyam erat, sed diam voluptua. At vero eos et accusam et justo duo dolores et ea rebum. Stet
Lorem ipsum dolor sit amet, consetetur sadipscing elitr, sed
Lorem ipsum dolor sit amet, consetetur sadipscing elitr, sed diam nonumy eirmod tempor invidunt ut labore et dolore magna aliquyam erat, sed diam voluptua. At vero eos et accusam et justo duo dolores et ea rebum. Stet


Lorem ipsum dolor sit amet, consetetur sadipscing elitr, sed
Lorem ipsum dolor sit amet, consetetur sadipscing elitr, sed diam nonumy eirmod tempor invidunt ut labore et dolore magna aliquyam erat, sed diam voluptua. At vero eos et accusam et justo duo dolores et ea rebum. Stet
Lorem ipsum dolor sit amet, consetetur sadipscing elitr, sed
Lorem ipsum dolor sit amet, consetetur sadipscing elitr, sed diam nonumy eirmod tempor invidunt ut labore et dolore magna aliquyam erat, sed diam voluptua. At vero eos et accusam et justo duo dolores et ea rebum. Stet Lorem ipsum dolor sit amet, consetetur sadipscing elitr, sed
Lorem ipsum dolor sit amet, consetetur sadipscing elitr, sed diam nonumy eirmod tempor invidunt ut labore et dolore magna aliquyam erat, sed diam voluptua. At vero eos et accusam et justo duo dolores et ea rebum. Stet Lorem ipsum dolor sit amet, consetetur sadipscing elitr, sed
Lorem ipsum dolor sit amet, consetetur sadipscing elitr, sed diam nonumy eirmod tempor invidunt ut labore et dolore magna aliquyam erat, sed diam voluptua. At vero eos et accusam et justo duo dolores et ea rebum. Stet
A game changer
"This rechargeable power cleaner is a game changer."

The Wall Street Journal, US
A game changer
"This rechargeable power cleaner is a game changer."

The Wall Street Journal, US
A game changer
"This rechargeable power cleaner is a game changer."

The Wall Street Journal, US
Compare products
Hydroshot

Voltage
Motor
Max pressure
Flow rate
Speed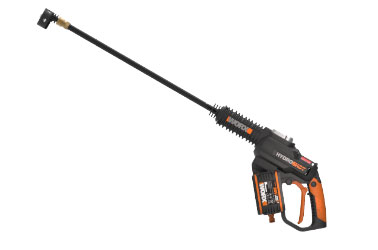 Hydroshot
WG630E
20V
Brushless
25
160-210 L/h
2