https://eu.worx.com/wp-content/plugins/woocommerce-onpage/storage/cache/ccb6d0e0eb62d695fdad4533a3a252d562c5b083.660x600.webp/WG779_05EV.webphttps://worx.onpage.it/api/storage/ccb6d0e0eb62d695fdad4533a3a252d562c5b083.png?name=WG779_05EV.png
https://www.youtube-nocookie.com/embed/8aDJlJeRSS0?rel=0&autoplay=1&control=0
34 cm cordless lawn mower 40V - with 4 Ah batteries and charger
Our easiest-to-maneuver mower with cut-to-edge technology that greatly reduces the need for manual trimming
The Worx WG779E.1 comes with two high capacity PowerShare batteries that ensure up to 460 m² of mowing on a single charge.
The innovative geometry of the deck conveys grass from the sides of the mower towards the blade, greatly reducing the need for trimming along fences and walls
PowerShare twin batteries deliver 40V for petrol-like output power
The combination of high energy storage and lightweight design enables extended runtime with up to 460 m² mowing on a single charge
The IntelliCut power-as-needed technology automatically increases torque with wet and deep grass, preventing the mower from getting bogged down and jamming
The handle is foldable for space-saving storage
https://www.youtube-nocookie.com/embed/8aDJlJeRSS0?rel=0&autoplay=1&control=0
Key features
IntelliCut technology
Dual clippings management mode
30 litres bag capacity
Space saver storage
One-touch height adjust
The power of PowerShare
Cut-to-Edge
Technical specifications and Manual
Battery & Charger

Battery Type
Li-Ion
Battery Capacity
2x4.0 Ah
Charge Time
2 hours
Low Battery Indicator
With battery indicator
No. of Batteries Per Pack
2
Basic specifications

Motor Type
Brushed
Cutting Blade Type
Plastic Blade
Mower Collection Capacity
30 L
Mower Propulsion Type
Push
Performance

Power Voltage Supply
40 V Max
Cutting Blade Size
34

/

Cutting Height Range
20

/

70

/
Weight & Dimensions

Weight with Battery
12.1 kg
Software updates and upgrades
In the box
grass collection bag (1)
20V 4.0 Ah PowerShare battery WA3014 (2)
4A dual charger WA3883 (1)
IntelliCut technology
The electronically-controlled brushless motor delivers the torque as-needed: low for short grass to maximize runtime, or high for long, wet grass to prevent the blade from getting bogged down.
Dual clippings management mode
Mulching returns nitrogen-rich grass tips to the soil, while bagging is recommended for long cuts.
30 litres bag capacity
Easy to empty thanks to the large and comfortable handle.
Space saver storage
Easily foldable handle to conveniently store the mower vertically in your garage or shed.
One-touch height adjust
Adjusting the cutting height through the mowing season has never been easier.
The power of PowerShare
Twin PowerShare batteries for petrol-like output power.
Cut-to-Edge
The special deck design allows mowing closer to your walls and fences for reduced manual trimming.
Lorem ipsum dolor sit amet, consetetur sadipscing elitr, sed
Lorem ipsum dolor sit amet, consetetur sadipscing elitr, sed diam nonumy eirmod tempor invidunt ut labore et dolore magna aliquyam erat, sed diam voluptua. At vero eos et accusam et justo duo dolores et ea rebum. Stet
Lorem ipsum dolor sit amet, consetetur sadipscing elitr, sed
Lorem ipsum dolor sit amet, consetetur sadipscing elitr, sed diam nonumy eirmod tempor invidunt ut labore et dolore magna aliquyam erat, sed diam voluptua. At vero eos et accusam et justo duo dolores et ea rebum. Stet
Lorem ipsum dolor sit amet, consetetur sadipscing elitr, sed
Lorem ipsum dolor sit amet, consetetur sadipscing elitr, sed diam nonumy eirmod tempor invidunt ut labore et dolore magna aliquyam erat, sed diam voluptua. At vero eos et accusam et justo duo dolores et ea rebum. Stet


Lorem ipsum dolor sit amet, consetetur sadipscing elitr, sed
Lorem ipsum dolor sit amet, consetetur sadipscing elitr, sed diam nonumy eirmod tempor invidunt ut labore et dolore magna aliquyam erat, sed diam voluptua. At vero eos et accusam et justo duo dolores et ea rebum. Stet
Lorem ipsum dolor sit amet, consetetur sadipscing elitr, sed
Lorem ipsum dolor sit amet, consetetur sadipscing elitr, sed diam nonumy eirmod tempor invidunt ut labore et dolore magna aliquyam erat, sed diam voluptua. At vero eos et accusam et justo duo dolores et ea rebum. Stet Lorem ipsum dolor sit amet, consetetur sadipscing elitr, sed
Lorem ipsum dolor sit amet, consetetur sadipscing elitr, sed diam nonumy eirmod tempor invidunt ut labore et dolore magna aliquyam erat, sed diam voluptua. At vero eos et accusam et justo duo dolores et ea rebum. Stet Lorem ipsum dolor sit amet, consetetur sadipscing elitr, sed
Lorem ipsum dolor sit amet, consetetur sadipscing elitr, sed diam nonumy eirmod tempor invidunt ut labore et dolore magna aliquyam erat, sed diam voluptua. At vero eos et accusam et justo duo dolores et ea rebum. Stet
A game changer
"This rechargeable power cleaner is a game changer."

The Wall Street Journal, US
A game changer
"This rechargeable power cleaner is a game changer."

The Wall Street Journal, US
A game changer
"This rechargeable power cleaner is a game changer."

The Wall Street Journal, US
Compare products
Hydroshot

Voltage
Motor
Max pressure
Flow rate
Speed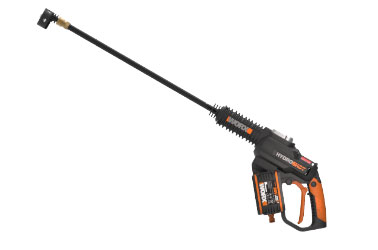 Hydroshot
WG630E
20V
Brushless
25
160-210 L/h
2